Requirements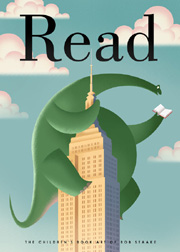 + Travel: Roundtrip car service (Music Express or similar) from Chatham, MA to either Providence or Boston. Air transportation from Boston (Logan) or Providence (T.F.Green), or when applicable, Amtrak Acela via Providence.
+ Accomodations: Hotel accomodations at venue may be made at the discretion of the group or organization hosting the lecture.
+ Technical: A VGA projector/soundsystem is required at the venue as well as a Macbook, iBook or Apple laptop with Microsoft Powerpoint installed. A DVD or flashdrive with the Powerpoint presentation can be sent to your technical contact prior to lecture. We require that you that you test the projection system and the Powerpoint presentation for compatibility at least two days before the scheduled lecture.
+ Post-Lecture Book Sale and Signing: Bob is more than happy to sign books after the event. Most of his 48+ titles are available through your local book wholesale distributor. Your group is welcome to order books and retain all profits from their sale, but if you would rather not deal with this, partnering with a local, independent bookseller is your best option. Bob's books always sell very well at these events.
+ Promotion: If you wish to promote the lecture via a postcard or poster to members, Bob will provide you with a 4-color image for this purpose on a gratis basis. 10 copies of any printed propmotional collateral must be provided to Bob.
+ Expenses: Bob's ancillary travel, hotel and venue expenses must be reimbursed after presentation of receipts to host group or organization.
+ Honorarium: A speaking honorarium is required, the fee to be established on a venue by venue basis.
+ Youth Event: Time permitting, Bob will be happy to give a one hour presentation to the youth group, school or assembly of your group or organization's choice -- and will give this presentation on a gratis basis.
(If your group or organization finds any of these requirements difficult to fulfill, please make that known and we can perhaps work together to make reasonable modifications)
To contact Bob and book a lecture, please click here